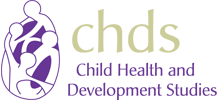 CHDS Staff
Jacob Yerushalmy,
Founder
Jacob Yerushalmy attended the gymnasium in Jerusalem and came to the United States at age 18 to study engineering. Before long he changed to the study of mathematics and earned a doctorate at Johns Hopkins University. Initially he worked at the Children's Bureau where he published papers on birth weight and on statistical data regarding child health.
In 1948, Dr. Yerushalmy came to the University of California, Berkeley, School of Public Health where he founded the Department of Biostatistics. In 1958, Dr Yerushalmy began the Child Health and Development Studies (CHDS) as a cooperative project between the Department of Biostatistics at the University of California, Berkeley and Kaiser Permanente Hospital. Funding was obtained from the National Institutes of Health.
The design of the CHDS was based partly on Dr Yerushalmy's prior experience in designing a longitudinal study of pregnancy and child development in Hawaii and also from observation of the Collaborative Perinatal Project that started at about the same time at eleven universities and research centers in other parts of the United States. The design of the CHDS was unique in the selection of the study population, which received medical care from one of the first health maintenance organizations, the Kaiser Foundation Health Plan.
The CHDS population is ethnically and socio-economically diverse. Because the study was based on members who received care in a single health plan that also had its own clinics and hospitals, it was possible to assemble very high quality and standardized information and to observe mothers and their families over a very long time period. The data assembled is based on medical records and interviews with mothers during pregnancy, the early, middle, and adolescent periods of their children's lives and most recently, on interviews and examinations of CHDS "children" who are now in their 40s and 50s. The relationship with Kaiser Permanente was always close. A number of Kaiser physicians conducted research at the CHDS. However, in 1972, the CHDS moved completely to the University of California, Berkeley, School of Public Health. (In 1990, the CHDS left UC Berkeley and joined the Western Consortium, which later became the Public Health Institute.)
Dr. Yerushalmy's research interest was mainly on birth weight and length of pregnancy and he authored many influential publications. But the data were also very important to the development of medical practice and national health campaigns, including evaluation of the safety of some types of immunizations or medicines during pregnancy. Some of that work consisted of special reports commissioned by the National Institutes of Health.
Dr Yerushalmy died in 1973, only one year after the five-year follow-up of the CHDS infants was completed. At that time Dr. Barbara van den Berg became director of the CHDS where she continued to develop the capability of the data for important medical research.