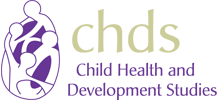 Current Projects
Project COCOA
PI:
Caitlin Murphy, UT Health and Barbara A. Cohn, CHDS
Description:
Project COCOA (COlorectal Cancer in yOung Adults) is a partnership between researchers at the CHDS and the University of Texas Southwestern Medical Center. The goal of this study is to understand how early experiences, from before birth though early childhood, influence the risk of developing colorectal cancer in adulthood. The project will also investigate the role of colorectal cancer family history and genetics to assess how these factors may interact with early life exposures to influence colorectal cancer risk. Information collected as part of this study will help researchers understand the causes of colorectal cancer, a cancer that is now increasing among young adults.
Funding Source:
Finding metabolomic signatures in pregnancy that predict breast cancer: 60-year prospective study in the Child Health and Development Studies pregnancy cohort
PI:
Barbara A. Cohn, CHDS and Dean Jones, Emory University
Description:
The metabolome is a functional readout of the interactions of a person's genes with exposures from diet and environment. Pregnancy is an informative and susceptible window for breast cancer initiation and promotion. This study continues the established collaboration between researchers at CHDS and Emory University to combine high resolution metabolomics on samples provided by CHDS mothers with advanced computational tools to identify chemicals and biochemical metabolic networks in pregnancy which are linked to subsequent breast cancer occurrence. The purpose of this study is to discover biomarkers in the pregnancy metabolome that predict personal future risk of breast cancer.
Funding Source:
Healthy Brains Project
PI:
Lauren Ellman, Temple, Ann Kring, UCB and Barbara Cohn, CHDS
Description:
Healthy Brains Project is a new study where the CHDS is partnering with the University of California, Berkeley (UCB) and Temple University. The purpose of the study is to look at what influences brain health throughout development, including early life and prenatal development and will help us understand how early experiences influence brain development in adulthood. The unique and valuable information this study provides will be used by physicians and scientists at UCB, Temple University and the CHDS for research that will help researchers understand brain health, such as declines in thinking and learning as we age, depression, and anxiety.
Funding Source:
Health eHeart Study
PI:
Gregory Marcus, UCSF and Barbara A. Cohn, CHDS
Description:
The overarching purpose of this research is to simultaneously combat two of the most important threats to health and wellness in the modern era: atrial fibrillation (AF), the most common heart rhythm disturbance in the world, and tobacco smoke exposure, the most preventable cause of death. We will leverage the multi-generational nature of the Childhood Health and Development Study to test the hypothesis that exposure to tobacco smoke during early development leads to AF in adulthood and to evaluate whether individual-level adult tobacco smoke exposure is correlated with discrete episodes of atrial arrhythmias.
Funding Source:
Linking neighborhood and individual ACEs to breast cancer
PI:
Barbara Cohn, CHDS
Description:
This is the first multi-level prospective study of adverse experiences in childhood (ACEs) in relation to age at menarche, breast density and breast cancer incidence in a single cohort. We will examine ACEs measured at the neighborhood and individual level over the course of childhood and construct pathways to risk from infancy through adolescence, soundly correlated with characteristics of place of residence from childhood through adolescence. Significantly, we focus on ACEs at the neighborhood level, using novel measures of racial, income, and education segregation to predict breast cancer risk factors and breast cancer incidence. Focusing on neighborhood level ACEs will allow us to apply what we have learned to create a California map to identify current childhood populations at risk. This project puts science in the service of policy rather than simply describing ACE associations with breast cancer.
Funding Source:
Stress, Epigenetics and Aging
PI:
Shakira Suglia, Emory University and Rachel C Shelton, Columbia University
Description:
There is extensive evidence that socioeconomic status (SES) and social stressors shape the development of numerous chronic conditions and aging-related illnesses. However, the processes through which SES and social stress affect biological processes related to aging and disease development have not been fully elucidated, particularly at the cellular level. This is important to investigate among African Americans who have higher mortality, shorter lifespan, and experience a disproportionate burden of disease than whites. Research examining associations between stressors and biological aging processes have been predominately cross- sectional in nature and have included predominately racially and ethnically homogenous samples. No prior studies have assessed the independent and cumulative impact of SES and stress at multiple time points across the life course in relation to biomarkers of aging (e.g. telomere length, DNA methylation age). Furthermore, little is know as to whether behavioral and psychological factors mediate the association between stress and biological aging processes, and whether forms of resilience (e.g., coping response, social support) may modify these associations.
Germline EDC Exposure and Breast Cancer Risk in the 3Gs Study
PI:
Barbara Cohn, CHDS
Description:
The Child Health and Development Studies (CHDS) have found that exposure to the pesticide DDT either in pregnancy or in the womb predict breast cancer. In this project we propose the first study to test if the grandmother's DDT exposure can impact breast cancer risk in her granddaughter. The original CHDS mothers are now grandmothers in their 70s, the CHDS daughters are now in their 50s, entering the period of substantial breast cancer risk, and the CHDS granddaughters are in their 20s, before the primary period of risk. This allows us to examine characteristics and exposures that precede the initiation of breast cancer in the granddaughters. In particular, we can test whether EDC exposure during the grandmother's pregnancy is linked to age at menarche (first menstrual period) in her granddaughters. Age at menarche is an established early risk factor for breast cancer. Young age at menarche predicts breast cancer after menopause, and older age at menarche predicts breast cancer before menopause.
Funding Source: