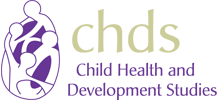 The Child Health and Development Studies
1683 Shattuck Ave., Suite B
Berkeley, CA 94709
Tel: 510-649-6390
Fax: 510-843-0747
The CHDS staff is happy to answer any questions you have about us or our current studies. Please feel free to call us or use the form below.
Information for CHDS Families
We have not talked with some of you for nearly 50 years. Learn more about how your family has contributed to the CHDS.
Information for Researchers
The CHDS welcomes inquires from scientists and students interested in collaborating with us or using CHDS data files for research projects.
Information for Sponsors and Donors
We welcome partnership and support from interested individuals and organizations. To inquire about opportunities for supporting the CHDS, please contact us using the form above.