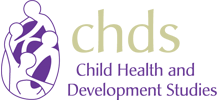 Current Projects
Germline EDC Exposure and Breast Cancer Risk in the 3Gs Study
PI:
Barbara Cohn, CHDS
Description:
The Child Health and Development Studies (CHDS) have found that exposure to the pesticide DDT either in pregnancy or in the womb predict breast cancer. In this project we propose the first study to test if the grandmother's DDT exposure can impact breast cancer risk in her granddaughter. The original CHDS mothers are now grandmothers in their 70s, the CHDS daughters are now in their 50s, entering the period of substantial breast cancer risk, and the CHDS granddaughters are in their 20s, before the primary period of risk. This allows us to examine characteristics and exposures that precede the initiation of breast cancer in the granddaughters. In particular, we can test whether EDC exposure during the grandmother's pregnancy is linked to age at menarche (first menstrual period) in her granddaughters. Age at menarche is an established early risk factor for breast cancer. Young age at menarche predicts breast cancer after menopause, and older age at menarche predicts breast cancer before menopause.
Funding Source:
Chemical Safety during Breast Cancer Susceptible Windows
PI:
Barbara Cohn, CHDS
Description:
Development of chemical testing that interrogates effects on high impact pathways in humans is likely to be most effective for identifying and controlling dangerous exposures. We will discover some of these pathways for pregnancy and in utero windows of susceptibility by implementing metabolomics in the CHDS, including the first investigation of paternal contributions to daughter's breast cancer.
Funding Source:
ReThink Plastic
PI:
Barbara Cohn, CHDS
Description:
The goal of this pilot study is to design a social network intervention to reduce plastic use in families with children and adolescents.
Funding Source:
Grandparental Exposures and Risk of Autism in the Third Generation
PI:
Barbara Cohn, CHDS
Description:
This proposal looks for environmental risk factors for autism during the critical period of susceptibility, in the womb. In this study we ask whether specific exposures during the 1960's to grandfathers and grandmothers during conception and pregnancy are linked to autism in their grandchildren. No study has been able to ask this question before now.
Funding Source:
Department of the Army
Reporting Personal Levels of Environmental Chemicals: Impact
PI:
Barbara Cohn, CHDS
Description:
The major goals of this project are to test the hypothesis that personal report-back will increase participant's commitment to research, knowledge about environmental chemicals, and motivate personal and community-level action to reduce exposures; and that personal report-back will motivate women who are often asked for health advice to discuss environmental chemical exposures with their broad networks, spreading the message.

This is the first study of its kind, and is likely to change common practices in environmental research studies that generate exposure data on humans.
Funding Source:
Fetal Exposure to maternal stress and inflammation: Effects on Neurodevelopment
PI:
Lauren M. Ellman, Temple University
Description:
This project aims to investigate how maternal (CHDS mothers) stress and maternal inflammation during pregnancy, and fetal hypoxia influence the risk of symptoms of depression during adolescence in offspring (CHDS children).
Funding Source:
Perinatal Exposure to Environmental DDT and Risk of Metabolic Syndrome
PI:
Michele La Merrill, University of California, Davis
Description:
With Dr. La Merrill we will investigate, for the first time, maternal exposures to endocrine-active compounds in relation to biomarkers of metabolic disruption, including hemoglobin A1-C a marker of diabetes.
Funding Source:
Identification of Spectrum Neurodevelopmental Sequelae in CHDS Cohort
PI:
Barbara Cohn, CHDS
Description:
We will identify cases of spectrum of neurodevelopmental sequelae including ADD, ADHD, learning disabilities, sensory processing disorders, mental illness, emotional disturbance, social cognitive deficits and autism spectrum disorder in the CHDS cohort grandchildren. This study prepares for the first three generation study of autism in relation to CHDS mothers exposures.
Funding Source: