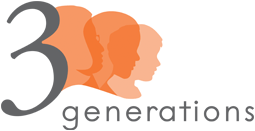 Early Determinants of Autism Study
Frequently Asked Questions
What happens if I move or change my address during the study?
If you move at any time during the study, please contact the Autism Study staff.
Can I get results from the study?
A major goal of this survey is to determine how many members of the Child Health and Development Studies and their children have autism spectrum disorder and other developmental challenges. We hope this survey can help us discover if there is a relationship between exposures during pregnancy and development of autism spectrum disorder and other neurodevelopmental symptoms in two generations.
We will share study results with you through our websites, newsletters and publications in scientific journals. We are happy to provide you with final study reports or reprints of journal articles when they are completed; please request copies from the study director, . As the findings of the study are published, the CHDS and Autism websites will be updated to include summaries of these results.
How can I find out more information?
If you are interested in more information about the history of the CHDS please see the CHDS website. If you are looking for more information about autism and autism research, please see our list of resources here.
How can I talk to a CHDS staff member about my questions regarding the study?
The staff of the Early Determinants of Autism Study will be happy to answer any and all of your questions about the study. Please contact Eileen Johnson or Lauren Zimmermann at 510-649-6390 or send an email to .
What else can I do to become involved in the fight against autism?
There are a lot of ways to become more involved with autism research and advocacy. We've provided a list of organizations that are involved in the fight against autism—including awareness campaigns, influencing policy, engaging in human and environmental research and serving people who have been diagnosed with autism. See our list here.
Copyright © Child Health and Development Studies. All rights reserved.