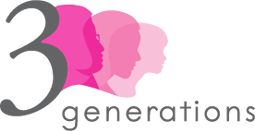 Thank you for your submission. Someone will contact you shortly.
Principle Investigator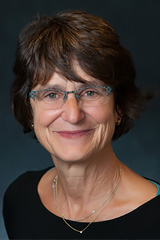 Barbara Cohn is the Director of the Child Health and Development Studies. Dr. Cohn is an ardent supporter of public university education. Professionally, Dr. Cohn has been studying the early life determinants of women's and men's health across the lifespan. She has studied environmental predictors of fertility and cancer, the relationship of pregnancy to health across the life-span including cardiovascular disease and cancer. Dr. Cohn is passionate about the link between sound research and strategies to improve public health. Dr. Cohn has dedicated her scientific career to producing needed information for development of better policies and programs, believing that good intentions are insufficient to bring about meaningful improvements to health. Ironically, Dr. Cohn's husband of 30 years, a professor at UC Berkeley, died of lymphoma four years ago following three years of severe illness and treatment. Now a widow touched by cancer, Dr. Cohn is even more strongly committed to make a difference by identifying options for cancer prevention starting now. She has three grown children, two who are also CAL Bears and one a UC Davis Aggie. In her spare time, Dr. Cohn loves to be outdoors, hiking with her three dogs Jake, Bandit, and Camilu. All the dogs help her at the office.

Full bio >
Senior Research Scientist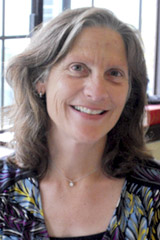 Piera Cirillo is a Senior Research Scientist with the Child Health and Development Studies. She has worked with the study for over 20 years and has played an integral role in the conception, planning and implementation of the Three Generations Study. Piera was a Peace Corps volunteer in Nepal and later worked at The Salk Institute for Biological Studies isolating steroid receptors for the glucocorticoid hormones before getting her Masters in Public Health in Epidemiology. She is interested in continuing and contributing to the priceless legacy of Dr. Yerushalmy, who began the study in 1958. She believes that the CHDS mothers, fathers, sons, and daughters have a remarkable story to tell. Theirs is a story that provides clues about what behavior and what exposures might be linked to health. It will inform scientists about possible new treatments and methods of disease prevention. She is excited about re-connecting with the adult sons and daughters and their children in new studies that are currently in progress. The CHDS children's children will provide the opportunity to gain insight about the intergenerational transmission of disease and about the interaction between genes and environment. Piera enjoys running with her border collie, Tucker and cooking, eating and spending time with her family.

Full bio >
Research Associate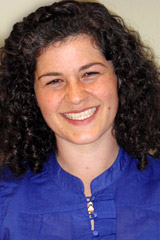 Lauren Zimmermann earned a BA in Anthropology from UC Berkeley in 2004 and an MPH in Epidemiology and Biostatistics from San Diego State University in 2008. Lauren worked with the Department of Defense Millennium Cohort before coming to work with the 3Gs Study. Lauren knits in all of her spare time and also enjoys reading, gardening and bicycling.
Research Associate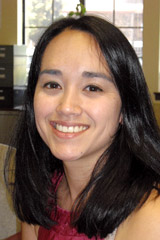 Nickilou Krigbaum joined the CHDS in March 2010. Before joining the CHDS team she worked in various environmental fields from influencing policy to stream ecology. She has a B.S. in Biological Sciences and a Masters of Public Health from the University of California, Davis. She loves the outdoors and has spent much of the past few years wandering about the Eastern Sierras for recreation and research. When she is not fending off mountain lions in the Sierras, Nickilou enjoys climbing, hanging out with her geriatric toothless cat, and reading. Being a UCD Aggie alumnus, it is no surprise she is fascinated by cows and likes riding her bicycle.
Research Assistant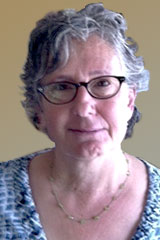 Celeste Hutchinson has spent the last twenty years in small business administration with local construction and interior design companies. She joined the CHDS in January as a research assistant for the Three Generations Study. When not at her desk at CHDS bringing her signature wacky enthusiasm and diligence to her work as a research assistant, she freelances as a decorative arts painter.
CHDS Program Administrator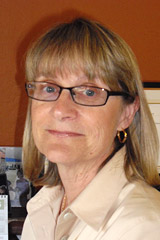 Carol has more than 20 years of experience in grants and contracts management, including her experience as the Manager of Grants and Contracts at the Public Health Institute. She has a BA in Economics from California State University, Hayward. Carol is a master gardener and tutors at the Lafayette School Mentoring Program in Oakland. She enjoys knitting, hiking, traveling and spending time with her family. She and her husband Frank have been married for 39 years and have two grown children that live close by.
Consultant to 3Gs
Marj Plumb is a non-profit consultant, trainer, and facilitator who specializes in public policy, community-based participatory research, and organizational and leadership development. She has served for over twenty-five years in senior management positions with a variety of non-profit organizations. She is the founding director of the Women's Foundation of California's Women's Policy Institute, a 12 month program training women in public policy advocacy. She is a senior consultant with the California Breast Cancer Research Program, working as both the lead trainer for the Community Research Collaboration awards and facilitating the development of the five year, $18 million dollar strategic planning project to fund innovative research on the environmental causes of breast cancer and the causes of breast cancer disparities. Marj has a Master's degree in Nonprofit Management from the University of San Francisco and a Doctorate in public health from the University of California, Berkeley. She lives in Berkeley with Tracy, the love of her life, a research sociologist at UCSF, and their two yellow labs, Beaumont and Buddy.
Copyright © Child Health and Development Studies. All rights reserved.